PatPat is a global apparel brand for kids and families founded in 2014 in Mountain View, CA by two engineer dads, Albert Wang and Ken Gao, who were seeking better clothing options for their kids. By cutting traditional retail markups and reinventing the supply chain, PatPat has created an abundance of unique styles and made them more accessible for families online and in the PatPat app/site. Eight years later, PatPat has grown from a single app into a global ecommerce brand beloved by more than 21M customers 140 countries worldwide with over 30,000 kids and family clothing styles, and counting.
PatPat strives to offer the best assortment of quality kids' clothes that are fun, and functional, for any occasion.Beyond the brand's signature comfort and design, PatPat founders (still both very much kids and engineers at heart) are constantly exploring new fabric and textile technologies to take this one step further.
This has led them to launch innovative stain-resistant fabric, Go-Neat in 2022, adopt bio-based NaiaTM fiber in 2023,and now, bring breakthrough, light-up fabric technology to the world with Go-GlowTM by PatPat
PatPat's Mission
We make it easy for parents around the world to find cute, quality clothing for their kids  that makes them smile.
Why The Name "PatPat"
PatPat is all about community, care and special moments with the ones we love. In early days, the team frequently gave each other "pats" on the back for encouragement and to express appreciation. Equally important for our kids, to lift them up and show our love, this gesture became so common with individual and team achievements and even outside the workplace, it eventually became synonymous with what we stood for, and earned its place as our name.
Super Cute, Super Fun!

Super Cute
We offer a large assortment of cute clothes so families all around the world can have more happy and fun moments. We outfit for every occasion ranging from birthdays, holidays, family vacations, or just a day at home. Customer satisfaction is our highest priority and we strive to keep everyone in the family smiling.

Super Fun
With kids at the core of everything we do, it's no surprise that 'fun' is simply, but most importantly, part of PatPat's DNA. Fun shines through in the clothes we create and the community we cultivate, because we want to spark joy from the inside out. Whether it's a favorite character or color, a unique product feature, or pure comfort to pave the way for your fun in every day- we strive for smiles.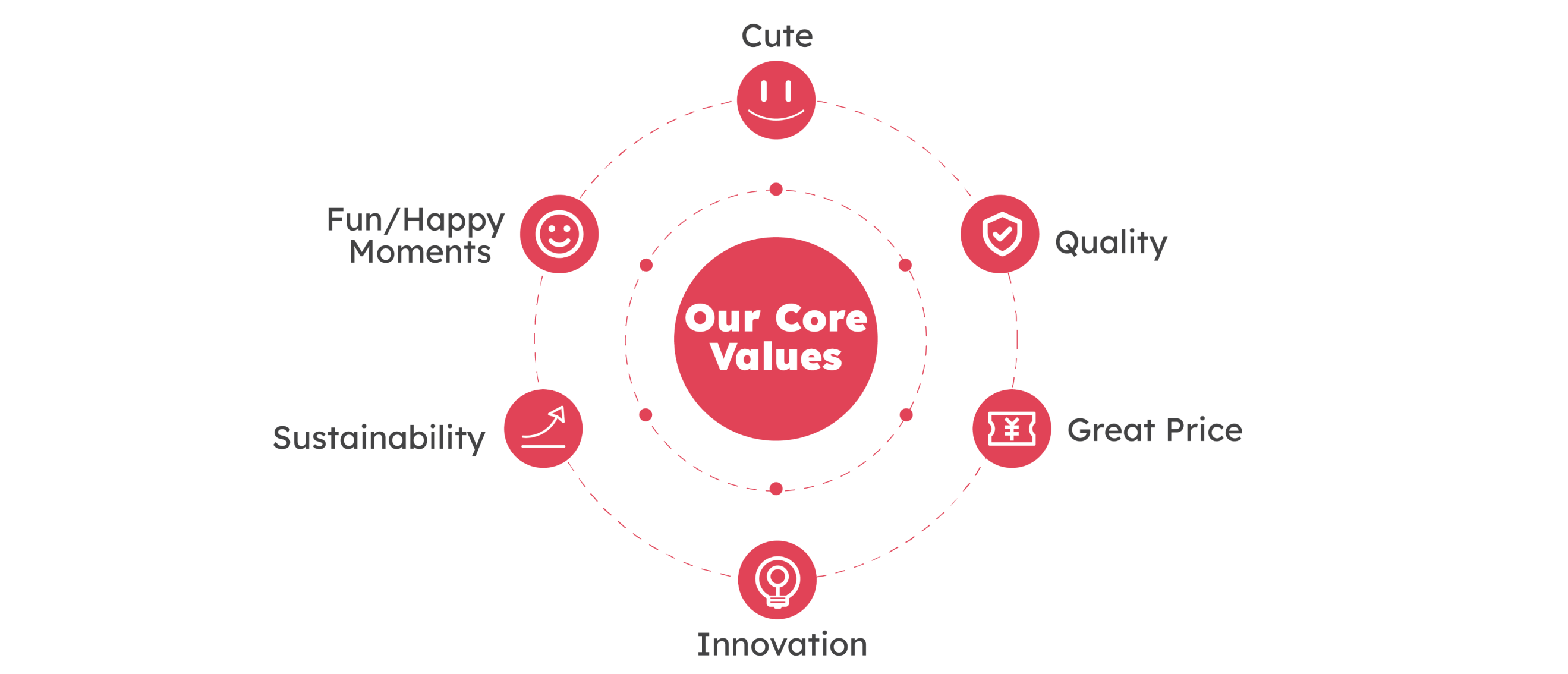 Super Cute + Super Fun = More Happy Moments
This is our brand formula
PatPat strives to be families' go-to destination for high quality kids' clothing in an endless assortment of adorable styles. PatPat makes it easy to express yourself and focus on the happy moments in everyday life with cute, comfortable clothing that's fun to wear.
Our Licensing Partners

PatPat Reviews